Tarot as a Self-Help Tool
Tarot is not just for divination and predictions. It can also be used as a tool to help you with your mental health. Many people don't know how tarot can help you gain a deeper insight into your mind and how it affects your life.
Explore Your Emotions (and More!)
For many people, tarot cards can be a great way to explore your relationships and emotions. If you are looking for ways to use tarot cards for your mental health, you have come to the right place.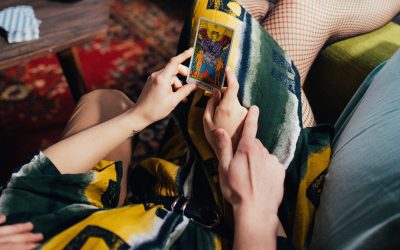 I spoke about the benefits of creating a routine to do tarot card pulls in the morning. However, there are also benefits of pulling tarot cards in the evening.  The tarot card reading ritual involves taking a tarot card and pulling it out from among the deck randomly....