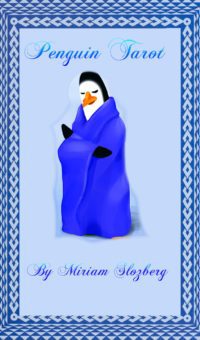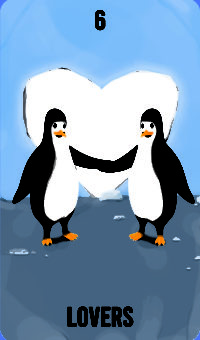 The Lovers

The Lovers is the card that shows up when it comes to making a commitment, and a choice after weighing options. It can also represent falling in love, and even being at crossroads which means it is time to make a decision.
Corresponding Number: 6
Corresponding Sign: Gemini
Enneagram Type: 6
The Lovers in reverse is indicative of infertility, problems within a relationship, and separation.
Get your free online tarot reading with Mirian's own Penguin Tarot. Click the spread of your choice to get started!