I have had some excellent tarot readings, but I have to say, I highly recommend Ashley Ryan, also known as the Pythian Priestess, who is also the host of the podcast, The Occult Unveiled. Back in December, Ashley did a reading for me about what to look forward to this year, and there were many points that she covered that I did not even consider, and I can see that these issues are beginning to emerge.
We Are In The Year Of Truth
I already knew that 2023 happens to be the year of truth, but Ashley confirmed it for me because there were issues that she picked up that I must address, and she also gave me some empathetic but truthful advice on how to go about it. A good tarot reader will provide you with different options of how to tackle upcoming challenges, and I have to say I was impressed that Ashley did so in not only intuitive ways but suggested some innovative ways for me to go through these issues that I am beginning to face. I found that to be impressive, and that is why I wanted to talk about my experience briefly.
Who Is Ashley Ryan?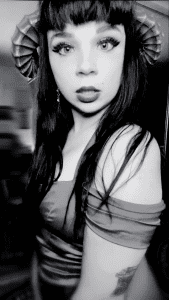 Known for her work in philosophy, theology, history, and Western esotericism, Ashley Ryan hosts a podcast and is a screenwriter, producer, and personality.
Ashley has been working with candle magick, Tarot cards, and ceremonial magick for over half her life. During the two years following her BA in Philosophy and Theology, she worked as a professional ghost hunter/tour guide. She launched The Occult Unveiled podcast in 2019 after launching her online alter-ego, Pythian Priestess.
Annabeth Gish On The Occult Unveiled
In a special episode of the acclaimed reality podcast, The Occult Unveiled, host Ashley Ryan sits down with Annabeth Gish, who plays Deirdre Mayfair in Anne Rice's Mayfair Witches, which airs on AMC and AMC+ on Sundays at 9:00 pm ET/PT.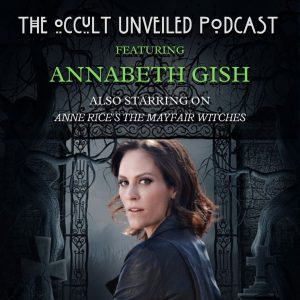 Throughout the book, Annabeth discusses how she manifested her spiritual practices into her role and character. As well as sharing her most magical moments, she outlines how New Orleans and its history play a role in the new show. Additionally, she reveals that there were real witch consultants on set.
Ashley gives Annabeth a private tarot reading during the interview, revealing that she has experienced backstabbing and betrayal and has overcome being influenced by others. Annabeth concludes the reading by telling Ashley she has learned 'how to stand up for yourself' and 'put boundaries down.' 'That's a lesson I'll learn forever,' she replies.
Tuesday, January 17, is the release date for the interview with Annabeth Gish. Listen to Apple Podcasts, Spotify, Google Play, or wherever podcasts are available.
In the alternative spiritual subculture of #WitchTok, Ashley Ryan is recognized as a leading content creator. Those seeking spiritual guidance from alternative sources have praised and recognized The Occult Unveiled for its insights, knowledge, and assistance. Anyone who has wondered about the mysteries beyond our physical world will enjoy the series, not just those already inside the occult.
The Occult Unveiled is produced by F Street Productions, a content company launched in 2021 by media industry creatives Michael A. Simon and Scott Kushner. The company develops and has original, cross-platform scripted, and reality-based entertainment that lives at the intersection of storytelling and lifestyle.
Please check out The Occult Unveiled on Instagram and Facebook for more updates, or Ashley Ryan's personal accounts on Instagram @pythianpriestess, TikTok @pythianpriestess, and Twitter @CreatedByAshley.
Suppose you want to learn about how tarot and mental health tie together; here is my newsletter that you will want to subscribe to, as tarot can give you the insight you need for mental health. I will send you more information about how this excellent practice can be helpful. You will also get access to my free tarot course, which you will enjoy. Also, head over to my Medium publication, Tarot Talk, as you can also get interesting and cool articles from myself and my contributors there.