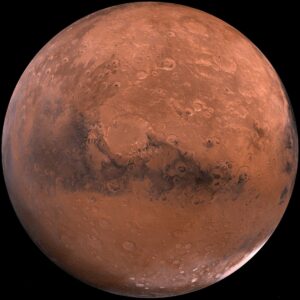 This is the week of contradictions. You are going to have a battle within about motivation. You will feel stuck and not have any clue where your mojo is and yet at the same time, you will feel you have it within to hustle to make some money.
That is because, on September 9th, Mars, the planet of action heads into retrograde in its home sign, Aries until November 13th. This will make you feel sluggish, unmotivated, and that can have a negative impact on libido as well. You will also find every excuse in the book to not workout and sleep on the couch instead.
However, the good news is that on September 13th, Jupiter heads direct in Capricorn as it was in retrograde since May. That likely restricted your profits and motivation as well. This will be an incentive to get out there and hustle which is why this week is full of contradictions. Let's see how the Enneatypes do this week.
Type 1 – The Reformer – Associated with Virgo and Gemini – Don't get upset with yourself as you will feel as if you are hitting walls and not making any progress this week. The lethargy is going to hit you as well. Do your best to push yourself a little but don't be too hard on yourself if you can only do a little at a time. The energies are hard.
Type 2 – The Helper – Associated with Cancer – You are struggling with your self-confidence this week. You are afraid you will not make a difference for anyone, or that pitches to potential clients will be ignored. That is only the Mars going into retrograde making you feel this way. Give it your best shot.
Type 3 – The Achiever – Associated with Leo – Take this opportunity to deepen your existing relationships and instead of feeling ultra-competitive, focus on enriching your relationships this week. You may learn something about someone who you are involved with one way or another that may surprise you.
Type 4 – The Individualist – Associated with Pisces – Even though Jupiter is direct and Mercury won't be in retrograde for another six weeks or so, don't make any big decisions. Don't make any big investments either. Hold off for a few weeks. You'll be glad that you did,
Type 5 – The Observer – Associated with Aquarius – You will be finding yourself more impulsive than normal. You usually think things through but this week it will be a struggle for you. You will need to work extra hard at it and to be extra mindful as well before attempting to do anything which can include shopping.
Type 6 – The Loyal Cynic – Associated with Capricorn – You will be thinking about your financial situation a lot this week. It is a good week to re-evaluate how you can earn extra money if you either own a business or want to add a side hustle to your line of work as it is. Jupiter going direct will give you the extra push you need.
Type 7 – The Enthusiast – Associated with Sagittarius – You are not too phased by Mars going into retrograde as the planet that you are associated with the most goes direct. You will feel a sense of optimism this week and excitement as you will see that you will be able to visit new places and see your friends soon enough.
Type 8 – The Challenger – Associated with Aries and Scorpio – You will find yourself a little softer and will use the softer approach this week as Mars goes into retrograde. You won't necessarily struggle with inertia but you will be a lot less intense than usual.
Type 9 – The Peacemaker – Associated with Taurus and Libra – Ironically, you will feel a sense of motivation this week. You will find yourself having more energy to clean, to cook, and to get extra work done, and to nap less. You'll actually feel more productive.
Hang in there, one week past is another week closer to the end!