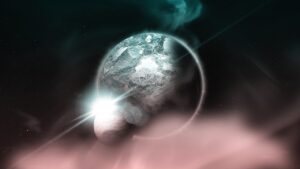 This is a tough week you are entering as on the 14th, Mercury goes into retrograde in Scorpio and stays in retrograde until Election Day which is November 3rd. There will be plenty of communication problems as well considering that Mars is in retrograde in Aries until November 13th.
Therefore, be prepared for misunderstandings, miss appointments, failed deliveries of texts, emails, and packages. Appliances and cars going wrong, and power outages.
The on October 16th is the Libra New Moon. This New Moon is not an ideal time to start anything new because of Mercury in retrograde. However, it is a good time to make new intentions when it comes to friendships and relationships. Let's see how you do, based on your Enneatype.
Type 1 – The Reformer – Associated with Virgo and Gemini – You could potentially have problems with getting along with those who you associate with whether they are in your professional or personal life. Eventually, you will realize that you read into things too much, but you could be extra sensitive by reading too much into things.
Type 2 – The Helper – Associated with Cancer – Expect to see a boost in your creativity and don't be surprised as well if you cut ties with old friends. You will see that they don't reciprocate in any way at all. And it is time to stop giving yourself to them.
Type 3 – The Achiever – Associated with Leo – Removing mental clutter is the way to go this week. Take up meditation, and be sure to journal as you will feel much better after you do.
Type 4 – The Individualist – Associated With Pisces – You are finding that you have built more confidence overtime than you think based on the trials and tribulations you have gone through. This week you will begin to see that and be proud.
Type 5 – The Observer – Associated with Aquarius – You have been extremely self-reflective lately, and this will help you realize the changes you have to make within your psyche. You will figure out a way that works best for you and this is a good week for it to start coming together for you.
Type 6 – The Loyal Cynic – Associated with Capricorn – You may be feeling that your friends and family have been having an influence on the things you do and enjoy. This is a time to really figure these things out on your own without anyone's influence. What do you like? And what do you want to do?
Type 7 – The Enthusiast – Associated with Sagittarius – The one thing that you want to avoid you cannot do this week as you are forced to look into your emotions, and what is really eating away at you. Yes, the restrictions due to the pandemic are frustrating, but that is not it. What is it? You will figure it out this week.
Type 8 – The Challenger – Associated with Aries and Scorpio – Be prepared to have some major eureka moments as you will make some big inner discoveries this week. Your intuition will be laser-sharp. You have a strong BS detective but it will be even stronger. No one can fool you.
Type 9 – The Peacemaker – Associated with Taurus and Libra – You are going to feel as you have grown out of something professionally and emotionally. You like being in your comfort zone but you realize this is the time to start letting the thing you are no longer getting benefit from to go. Take the time this week to figure out how you will start to move away from what is not fulfilling you anymore.
Hang in there, one week past is another week closer to the end!