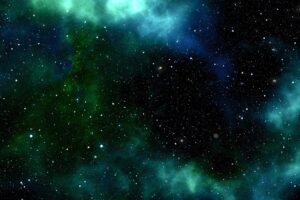 Be prepared to find yourself enjoying a bit of dark humor this week. On the 4th, Mercury in retrograde moves back into Aquarius which may make you think in more eccentric ways than original ways. 

And on the 5th, Venus move into its home, Taurus which will make you more sensual in every way. Dark humor and enjoying indulgences. Just be careful to not allow it to get out of hand though. But it is good for you to give in to a good laugh because you will need that since the retrograde will bring out other frustrations. You will also be getting ready for the Full Moon on the 9th which will be talked more about then. Let's see what is in store for each of the types this week. 

Type 1 – The Reformer – Associated with Virgo and Gemini – It is important this week to keep conserving your energy as you will need it. You will be quite affected by the Full Moon that is on its way since it is in Virgo, and you'll be compelled to do a deeper cleaning than what you have been used to doing on a regular basis. Be extra gentle with yourself as well. 
Type 2 – The Helper – Associated with Cancer – You are normally a social butterfly but you may be inclined to isolate yourself. You need to fight that urge and get out there and connect with others. It is important to do that for your mental health and well-being. 
Type 3 – The Achiever – Associated with Leo – You will find yourself playing the role of therapist this week. Plenty of people will be reaching out to you due to their frustrations (mostly due to the retrograde which is messing up their personal lives). They will be coming to you for advice and you will know exactly what to say to them to motivate them to keep going and to keep pushing along. 

Type 4 – The Individualist – Associated with Pisces – Communication will be a challenge this week. You will end up facing mental blocks such as writer's block. This will create a lot of frustration on your end for understandable reasons. be sure to communicate your needs as well as you may be hesitant to do so. 

Type 5 – The Observer – Associated with Aquarius – You will be catching glimpses of your future this week. Some events that will happen will give you a snapshot of what to expect over the next few months. Since you can keep your emotions leveled, you can mentally prepare for times that may appear challenging and create a plan for it. 

Type 6 – The Loyal Cynic – Associated with Capricorn – Trusting others is difficult who you don't know but you will have to delegate tasks that you don't need to do. Your time will be used up a lot this week by focusing on tasks that you will need to have done. Focus on what your priorities are and pass over tasks to others that you don't need to do. you can only handle so much at a time. 
Type 7 – The Enthusiast – Associated with Sagittarius – What are your deepest intentions? Focus on what you really want to do and why you want to do it. Focus on your goals, and create a master plan to go after it and challenge yourself not to get distracted either. 

Type 8 – The Challenger – Associated with Aries and Scorpio – You are at a risk for burnout. You are struggling to keep up with your work and responsibilities and focusing is a struggle. Take some time to blow off steam with kickboxing or some other activity. You need this time to do that so you can stay focused and recharge when needed. 

Type 9 – The Peacemaker – Associated with Taurus and Libra – Be kind to yourself. You will feel the urge to be quite critical of yourself regardless of whether you lean on your 1 or 8 wing. You will need to remind yourself that you are just human and doing your best to handle the energies from this difficult retrograde. 

Find out next week what is in store for you then as it will begin to settle since Mercury will come out of the retrograde on the 10th.