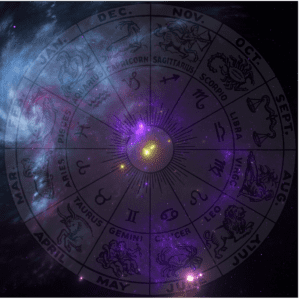 The largest challenge that you are going to be facing this week is that Mercury is in its shadow. It heads into retrograde in its home sign, Gemini, next week. This means that you will be starting to deal with mixed messages, technological challenges, and plenty of missed messages and forgotten appointments.
In fact, these mishaps may have started late last week as that is when the shadow had started. But it will be stronger this week. Your patience will be tested. Let's see how the Enneatypes fair this week.
Type 1 – The Reformer – Associated with Virgo and Gemini – This shadow period may be strangely helpful to you as you will be developing a clearer picture of what you really want in the future. And you also are finding yourself braver and less annoyed with changes. You are subtly moving out of your comfort zone without being aware.
Type 2 – The Helper – Associated with Cancer – Your visions are big and that was kicked off by the lunar eclipse last week. Draw out your dreams, start putting it out there, and it will manifest at the right time.
Type 3 – The Achiever – Associated with Leo – The shadow period will be getting to you a lot as lately you have been dealing with misunderstandings and it will just continue on. In fact, you may be losing your temper at times. If you don't like what was said, calmly talk to the other about your grievances. It may not be resolved and an agreement may not happen but at least you won't lose your temper.
Type 4 – The Individualist – Associated with Pisces – You are dealing with a lot of inner chaos due to the stress of the world. And this is causing you to struggle with motivation. But remember to push through no matter how you are feeling. Remember that the Universe is on your side to help you attain any goal you have in mind to reach. But you have to be clear with your vision and to take inspired action to go for it and to muster up the motivation to do it.
Type 5 – The Observer – Associated with Aquarius – Because of the curveballs that life has thrown at you, you are still reflecting. And you are looking back at how much you have grown over those 5 years. You are thinking about how well you handle stressful situations now compared to how you did back then.
Type 6 – The Loyal Cynic – Associated with Capricorn – Making sacrifices is still something you need to do this week and beyond. You also have some lofty goals. That means removing any habits that can get into the way of you attaining your goals, and this is the week to start.
Type 7 – The Enthusiast – Associated with Sagittarius – The eclipse last week has had a large impact on you. And this means changes, major changes, in your life will be inevitable. This idea excites you, but be open to the idea of it happening in an area of your life that you least expect. But you will get through it just fine because that is in your nature.
Type 8 – The Challenger – Associated with Aries and Scorpio – You are feeling very protective right now of the victims who have been oppressed. And you are angry over the damage and losses of businesses due to the looting. You are going to be the voice for those who have been hurt and oppressed.
Type 9 – The Peacemaker – Associated with Taurus and Libra – What is holding you back? This is the best week to come to face with your demons that have been holding you back. It will be uncomfortable but you will feel better after doing so.
Hang in there, one week past is another week closer to the end of not just the pandemic but the chaos that is going on.