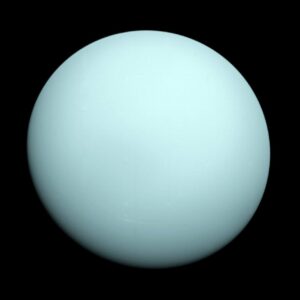 Last week you were influenced by the Full Moon and it is still having some effect on you. However, the biggest thing this week to expect is Uranus in Taurus going into retrograde on the 15th and stays that way until New Year's Day 2021. That will bring unexpected situations popping up that will require you to step out of your comfort zone. For instance, you could end up with unexpected expenses. How do you cope with that? Either step up your marketing game if you own a business or perhaps start looking for a side hustle for extra income.
You will also be inclined to move out of your personal prison so you can finally feel free. But that will take work, and you may not see a surge in money until after Jupiter goes direct in a month from now on September 13, 2020. Let's see what the Enneatypes are facing this week.
Type 1 – The Reformer – Associated with Virgo and Gemini – You are getting a realization that the toxic thinking you have been doing is not helping you achieve anything at all. The retrograde will shift your thinking around and you'll be challenged to have a more optimistic viewpoint. However, the best thing to do is to remain cautiously optimistic unless a reason really does present itself to not to have any hope.
Type 2 – The Helper – Associated with Cancer – The thing you had learned from the Full Moon of last week is that you have nothing to be ashamed of when you show your authentic self. There is no need to ever fake who you are because you are loveable just how you are.
Type 3 – The Achiever – Associated with Leo – You'll be doing plenty of reflecting this week. You'll be looking back on past mistakes that you have made and you'll be wondering how you can change those up or not to repeat them in the future for marketing. But your personality type will be able to fix that quite easily.
Type 4 – The Individualist – Associated with Pisces – You have the urge to start fresh with something in your life and this is a good week to implement them. And you were inspired by last week's Full Moon. However, putting them into action will be best for results if you start during the Full Moon next week on the 18th.
Type 5 – The Observer – Associated with Aquarius – You are feeling quite picky and choosy when it comes to those who you want to work with. However, you cannot always make that choice and the same goes for those who you associate with for different reasons.
Type 6 – The Loyal Cynic – Associated with Capricorn – Last week you were functioning on autopilot but this week you are changing your ways. You will only tackle the responsibilities that need you to tackle them. And for everything else, you will delegate them or not bother with them at all.
Type 7 – The Enthusiast – Associated with Sagittarius – The antsy feeling is bringing you down so it is really a good idea to start journaling if you haven't already. Journaling will help you also explore parts within yourself that you have not even discovered.
Type 8 – The Challenger – Associated with Aries and Scorpio – You know you have needs and wants like everyone else. However, lately, you have been so concerned about everyone else as you have been functioning at your 2-line. It is time to reconnect with your own needs and wants and to fulfill those.
Type 9 – The Peacemaker – Associated with Taurus and Libra – You are feeling quite creative this week and you want to put that into use. Do you have a novel in mind to write up? Or do you have an idea for a marketing idea to put into motion? These are the ways to make the best of your creative side.
Hang in there, one week past is another week closer to the end of the nutty stuff going on.